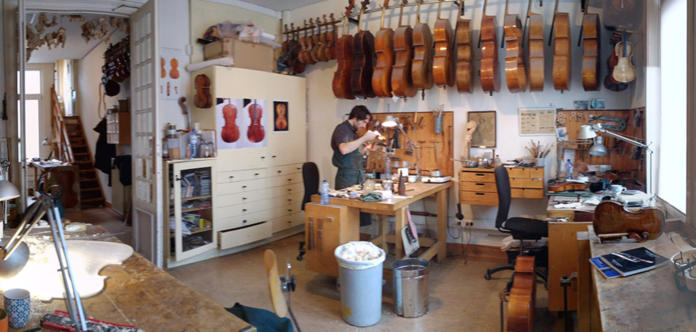 The PFV Prize, worth €100,000, is awarded annually to independent family-owned businesses which exhibit product excellence, generational succession, and social responsibility and sustainability. 
Founded in 1868, Maison Bernard is one of the oldest luthier workshops in Europe. Located in Brussels, the shop is managed by Jan and Matthijs Strick. They have recently been entrusted with repairing an exquisite Stradivarius from 1732. 
The PFV prize will be used towards the publication of Jan's book on the Flemish School of Violin Making in the 17th-18th centuries, as well as to fund Matthij's trip to Chicago to gain experience in a renowned violin workshop. 
"We had many applicants from around the world and selection was difficult," said Matthieu Perrin, President of the PFV. "But ultimately the jury felt that Maison Bernard is a brilliant example of exquisite handicraft and the maintenance of an ancient artisanal tradition in family hands, exactly as we fight to sustain our own family enterprises."